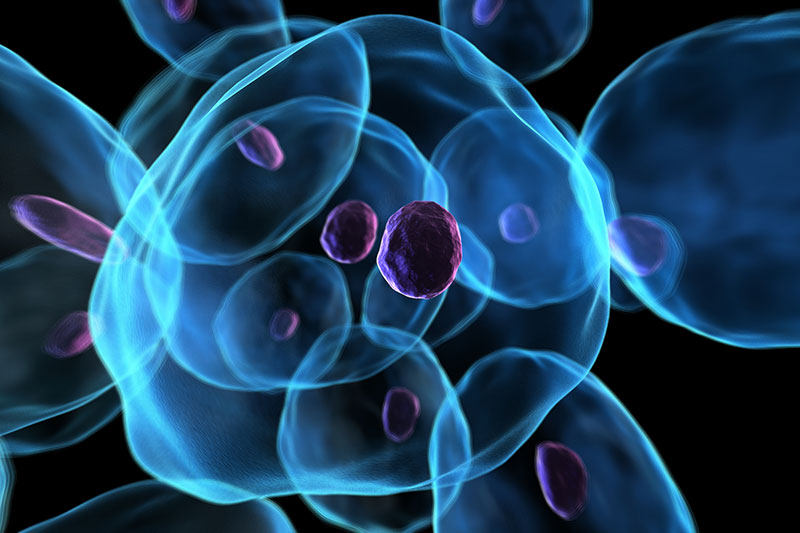 About us
The name ABX is closely linked to the development of modern molecular imaging and radiotherapy.
In 1996, ABX advanced biochemical compounds were first to provide quality precursor compounds to the molecular imaging community, enabling the establishment of today's industrial PET radiopharmaceutical production. Since then, molecular imaging has developed from an experimental research method into a standard diagnostic modality used in routine care across the globe.
In 1998, recognising an unmet need for dedicated radiopharmaceutical development expertise, ABX established its CRO division, which was spun out in 2002 to become ABX‑CRO advanced pharmaceutical services, the world's first full service CRO specialising in nuclear medicine.
ABX-CRO has been essentially involved in many important product developments. A number of successful launches in recent years, such as amyloid or prostate imaging agents, have stimulated the development of new tracers by a growing number of players.
Today, molecular radiotherapy is enjoying the attention of investors by establishing itself as the fifth pillar of oncology – on top of surgery, radiation, chemo and immunotherapy.
As an organisation with an own scientific programme, ABX-CRO conceived and launched the EANM Initiative for Multicentre Nuclear Medicine in 2006, was first to adopt quantitative SPECT reconstruction ("QSPECT") from the NCCCRI in Osaka in Europe in 2010, and introduced QDOSE®, a clinical dosimetry software suite in 2015. More recently, ABX-CRO developed IDAC-alpha®, a clinical dosimetry tool for assessing the impact of multiple alpha decays of nuclides such as or radium-223, actinium-225 or thorium-227.
Due to its history, ABX-CRO has retained a strong focus in oncology, neuroscience, and imaging indications. Thanks to our special interdisciplinary set-up with a team of research physicians, pharmacologists, radiopharmacists, pre-clinical experts, imaging physicists, and computer scientists, ABX-CRO is able to successfully conduct even most unusual trials (e.g., imaging trials in psychiatric patients), with the same reliability as standard protocols.
Our special services include
Comprehensive development consultancy for Molecular Radiotherapeutics & Molecular Imaging Tracers

Global GMP manufacturing & logistics solutions for Radio-IMPs

Preclinical proof-of-principle studies (oncology, rheumatology, CNS)

Made-to-measure preclinical packages (design, implementation and interpretation)

Phase 1 – 3 multicentre studies for diagnostic and therapeutic radiopharmaceuticals

Phase 0 pharmacological PET studies (microdosing, receptor occupancy, PD)

Stand-alone imaging solutions (PET, SPECT, MRI, CT) in the context of therapeutic trials

Preclinical and clinical dosimetry with own certified medical device QDOSE

Molecular & functional Imaging Core Lab

14C-ADME studies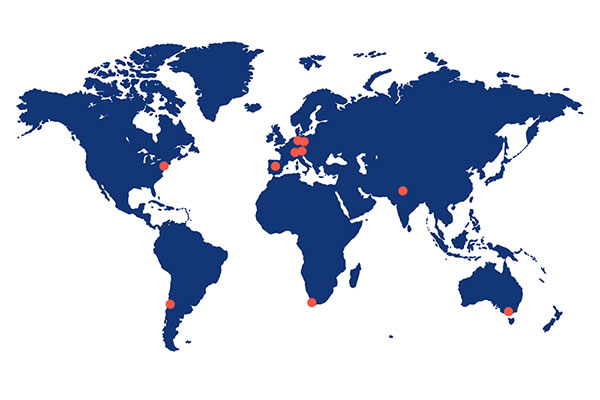 Organisation
ABX-CRO is an independent international CRO providing standard & specialised clinical and non-clinical studies, with emphasis on neuroscience, oncology and diagnostic imaging. With a unique translational medicine approach, we are happy to develop your product from first non-clinical to late-stage multicentre human studies, or to support your marketing authorisation.
ABX-CRO is based in Dresden, Germany, with local offices in Australia, South America, India, Spain, South Africa, Switzerland, and the US, and a network of cooperating local top-class CROs ensuring world-wide operational coverage.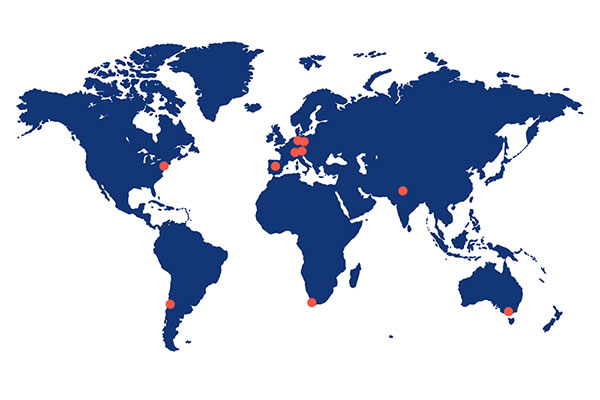 Central project design, management, administration, and quality assurance provide for consistent and GxP-compliant data quality and documentation across all cultural environments. Local experts ensure optimum site identification, fast study set-up and efficient monitoring. Integrated imaging physics, data management, medical monitoring, regulatory and pharmacovigilance services give you full control over your study, and ongoing access to latest knowledge in the field during the trial.
Our early phase operations are specialised in the conduct of advanced study types for biologicals, radiopharmaceuticals, and HTPs (human tissue derived products) in close cooperation with leading universities and institutions worldwide. Our service quality is certified, and was positively audited by many customers and supervisory authorities.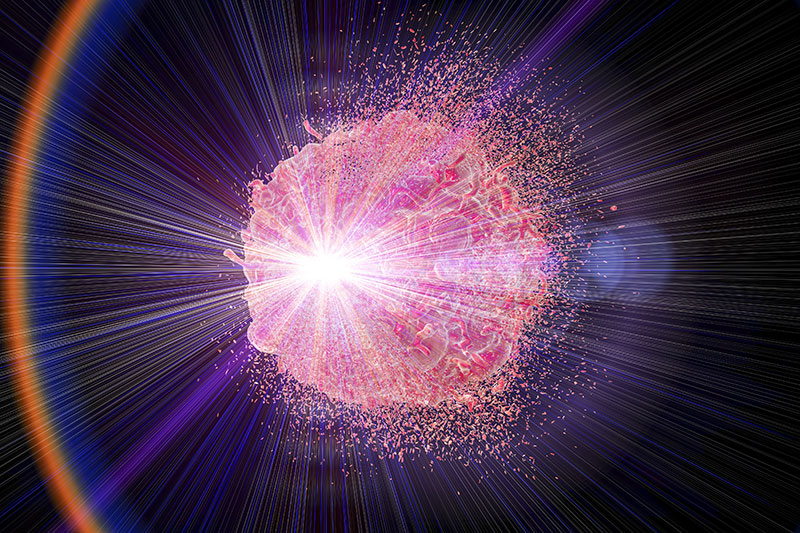 Advanced Imaging
Molecular Imaging with PET and SPECT, using established radiolabelled molecular probes such as 18F-FDG, 18F-FDG or 68Ga-PSMA allows to identify the efficacy of new cancer treatments at an early stage and with high sensitivity compared to conventional imaging with CT or MRI.
For CNS drug candidates, PET microdosing with IMP analogues labelled with 11C or 18F drug is the method of choice to characterise drug properties in the only relevant species: man. Understanding BBB penetration, receptor binding, or dose-response in man enables rational decision-making early during development, minimising later attrition risk.
Functional MRI (fMRI) permits non-invasive investigation of regional brain activation, based on regional perfusion and oxygen extraction. Activation patterns in health and disease states before and after pharmacological intervention can be quantitatively analysed and used to objectively assess subjective symptoms such as pain and anxiety, previously only amenable to rating scales.
Such trials require the concerted action of pharmacists, physicists, clinicians, statisticians, as well as clinical trial experts all the way through from study design and conduct to final statistical analysis. Reflecting this, ABX-CRO has left the classical separation between clinical CRO and Image Core Lab behind, comprehensively integrating scientific, medical and clinical trial management expertise required for advanced imaging trials.
Whether a molecular radiotherapy agent or a molecular imaging tracer is to be developed, whether the pharmacology of a drug candidate is to be characterised in a PET or functional MRI study, or whether imaging endpoints are required in a late-stage therapy trial, ABX-CRO provides all-in-one as an integrated or modular service.
We know that every project is unique.
Looking forward to discussing yours,
Cordially,
Dr. Andreas Kluge
CEO and founder of ABX-CRO